Events for Elders, Family Members, and Professional Caregivers

Painting Churches - a Two Act Play
Painting Churches is a two act play that illustrates the emotional strain that progressive dementia puts on the spouse and child of a memory loss patient. As the memory loss of Mr. Church becomes undeniable, Mrs. Church decides they have to downsize, and move out of their Beacon Hill townhouse.
At the outset, the decision to downsize makes sense. But as Act 1 unfolds, we learn that the plan to save money on living expenses means moving to Cape Cod, where the couple will live year round, at their isolated vacation cottage.
Painting Churches is really more about the love, acceptance, and understanding that the couple, and their middle age daughter, find for each other. Watching them revisit the events that shaped their relationships, we get fascinating insights into our own lives, and relationships with our own parents.
When it was first produced Off-Broadway in 1976, who knew about the spectrum of dementia related diseases? The portrayal of memory loss and frailty in Painting Churches, and our own interpersonal struggles with these realities, is portrayed with great care and affection. The human emotions we see on stage are timeless.
The script doesn't get bogged down in technical discussions of care planning or aging in place. The job description of Geriatric Care Manager had yet to be written in 1982 when the play won a Pulitzer Prize for Drama. Wikipedia article. GCM's and elder law attorneys sitting in the audience today will likely imagine Mr. and Mrs. Church heading off to elder care problems: frail Mrs. Church assigned to manage the memory loss of Mr. Church, alone, in an isolated cottage, hundreds of miles from their only adult child.
Forty years later, we have a much improved understanding of elder care planning, and how to explain the options to our clients and their families. Today, clients like Mr. and Mrs. Church would be better advised on how to make their transition planning work. But we can still do better at bridging the information gap that separates clients and families from understanding the proactive steps that can be taken to protect the quality of life of a memory loss patient.
WHEN: February 23 - April 2, 2017
WHERE: Majestic Theater, West Springfield
================================================
Dementia Care: Care and Conquer
WHEN: March 28, 2017 at 10 am - Family Focus. How to cope and manage a loved one at home
WHEN: April 11, 2017 at 10 am - Senior Gems. Presentation of Teepa Snow's approach on Dementia Care.
WHERE: Agawam Public Library, 750 Cooper Street. Contact Melinda Monasterski (413-333-2251) or Judy Clini (413-789-1550) for further information.
==================================================
Free Workshop Series for Caregivers
The Savvy Caregiver Program is a free six-session training series for family and friends who are active caregivers, presented by Greater Springfield Senior Services. Taking care of a person living with Alzheimer's or related dementia is specialized work. To do this work successfully, caregivers need special skills, knowledge, and a positive attitude that helps them to care for themselves. Become an expert in Caregiving Understand the impact of dementia on both you and the person you are caring for.
WHEN Fridays, February 17 - March 24, 2017 from 1:30 - 3:30 pm
WHERE: Greater Springfield Senior Services, 66 Industry Avenue, Springfield. Call 781-8800, extension 306.
===================================================
14th Annual Pioneer Valley Stroke Survivors and Caregivers Forum
Stroke survivors and caregiver educational and resource forum. Stroke survivors and caregivers become better connected with the network of resources available. The American Stroke Association, a division of the American Heart Association, is working in partnership with various healthcare and rehabilitation facilities throughout Western Massachusetts on this endeavor. Admission is $5 per person.
WHEN: Wednesday, May 3, 2017 from 9:00 am - 2:00 pm
WHERE: Log Cabin, 500 Easthampton Rd. Holyoke, MA 01040
If you have any additional questions, please contact Kat Bolt at Kat.Bolt@heart.org or 203-303-3373.
More Resources


Medicaid eligibility figures for 2017

Home care programs paid by Medicaid

Planning to avoid antipsychotic medications

Ways to help memory loss patients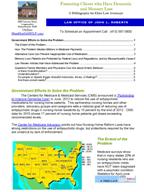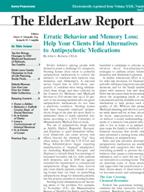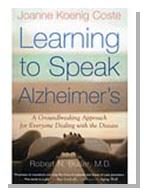 Antipsychotics and Dementia: What attorneys and geriatric advocates need to know about the (over) use of antipsychotic medications with memory loss residents in a facility setting. March, 2016 Seminar
===============================================


My 91 yr old husband with vascular dementia and incontinence has become aggressive (attempts to grab, threats of breaking and biting) when we try to change and clean him.