Events for Elders, Family Members, and Professional Caregivers

Protect Seniors Online: Are you leaving yourself open to cyber attacks?
With more older adults online and engaged in social media, seniors are at an ever increasing threat that theirfinancial and sensitive personalinformation will be compromised. This presentation by Suzanne McElroy, Home Instead Seniowill enable you to: • identify the top online scams against seniors • recognize what might make you vulnerable • understand best practices to better protect yourself and your loved ones. WHEN: Thursday May 11, 2017 1 pm - 2:30 pm
WHERE: Jewish Family Services Community Room,1160 Dickinson Street, Springfield, MA 01108 (parking lot is on the Converse Street side)
Pre-registerOnline: www.jfswm.org or call 413.737.2601
==================================================
Free Workshop Series for Caregivers
The Savvy Caregiver Program is a free six-session training series for family and friends who are active caregivers, presented by Greater Springfield Senior Services. Taking care of a person living with Alzheimer's or related dementia is specialized work. To do this work successfully, caregivers need special skills, knowledge, and a positive attitude that helps them to care for themselves. Become an expert in Caregiving Understand the impact of dementia on both you and the person you are caring for. Savvy Caregiver will help you:
Understand the impact of dementia on both you and the person you are caring for.
Learn the skills you need to manage daily life.
Take control and set goals.
Communicate more effectively.
Strengthen family resources.
Feel better about your caregiving.
Take care of you!
Classes Conducted by GSSSI Elder Care Advisors: Brenda Labbe and Anna Wilkinson
WHEN Thursdays, April 27 - June 1, 2017 from 1:30 - 3:30 pm
WHERE: Greater Springfield Senior Services, 66 Industry Avenue, Springfield. Call 781-8800, extension 306.
===================================================
14th Annual Pioneer Valley Stroke Survivors and Caregivers Forum
Stroke survivors and caregiver educational and resource forum. Stroke survivors and caregivers become better connected with the network of resources available. The American Stroke Association, a division of the American Heart Association, is working in partnership with various healthcare and rehabilitation facilities throughout Western Massachusetts on this endeavor. Admission is $5 per person.
WHEN: Wednesday, May 3, 2017 from 9:00 am - 2:00 pm
WHERE: Log Cabin, 500 Easthampton Rd. Holyoke, MA 01040
If you have any additional questions, please contact Kat Bolt at Kat.Bolt@heart.org or 203-303-3373.
More Resources


Medicaid eligibility figures for 2017

Home care programs paid by Medicaid

Planning to avoid antipsychotic medications

Ways to help memory loss patients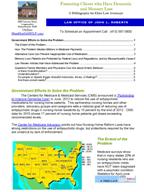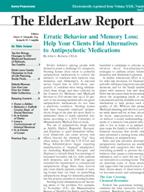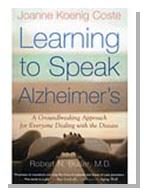 Antipsychotics and Dementia: What attorneys and geriatric advocates need to know about the (over) use of antipsychotic medications with memory loss residents in a facility setting. March, 2016 Seminar
===============================================


My 91 yr old husband with vascular dementia and incontinence has become aggressive (attempts to grab, threats of breaking and biting) when we try to change and clean him.