Veterans Benefits are An Important Resource for Elder Care
Do you need additional income to make a home care or assisted living care plan work? The strict requirements for Medicaid eligibility make Veterans Aid and Attendance benefits an essential resource for many veterans and their spouses.
US Senators have proposed a 3 year look back period for Veterans and spouses who apply for Aid and Attendance benefits. The look back proposal covers any asset transfer, including transfers of money to an annuity or trust. Details in this video series:
>
If the veteran was honorably discharged and served ninety consecutive days active duty, with at least one day during war time, the veteran and spouse may be eligible. These Aid and Attendance benefits can be combined with Social Security and pension income, to make long term care planning possible for the veteran and/or spouse.
Single Veteran


Annual / Monthly
Low Income $12,465 / $1,038
House bound $15,233 / $1,269
Aid&Attendance $20,795 / $1,732

Surviving Spouse of Veteran


Annual / Monthly
Low Income $8,359 / $696
House bound $10,217/ $851
Aid&Attendance $13,362 / $1,113

Veteran with One Dependent

Annual / Monthly
Low Income $16,324 / $1,360
House bound $19,093 / $1,591
Aid&Attendance $24,652 / $2,054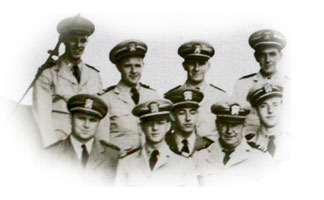 Source for Veteran's Pension Rates
.
Source for Surviving Spouse Pension Rates
. To decide whether to award Aid & Attendance, the VA looks at the value of "liquid assets" like cash, stocks, IRA, 401k, other tax-deferred income, bonds, mutual funds, art, coins, stamps, and collectibles. The Aid and Attendance pension regulations consider whether some or all of the claimant's estate should be used for the claimant's care. The VA considers:

whether the property can be readily converted into cash at no substantial sacrifice;

life expectancy;

number of dependents who meet the definition of "member of the family"

potential rate of depletion, including unusual medical expenses under the principles outlined in
38 CFR §3.272(g)
for claimant and dependents.
In addition to assets, the VA looks at monthly income. If unreimbursed medical expenses are equal to your household income, you are entitled to the maximum Aid & Attendance benefit amount listed on this page.