Aid & Attendance benefits for veteran and widowed spouse.
Do you need additional income to make your home care or assisted living care plan work? Strict requirements for Medicaid eligibility require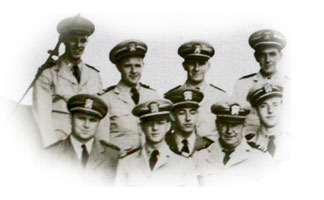 war time veteran or widowed spouse to plan carefully. Proposed asset limits, primary residence rules and a 3 year look-back for asset transfers may change eligibility for veterans who need the A&A pension to continue living at home, or in assisted living.
Asset Limits, primary residence, 3 year look back and penalty period for asset transfers. Click to read: Viewer Comments

2017 MAPR: Maximum Annual Pension Rates (effective since December 1, 2017)
Single Veteran

Annual / Monthly
Low Income $13,166 / $1,097
House bound $16,089 / $1,340
Aid&Attendance $21,962 / $1,830
Surviving Spouse of Veteran

Annual / Monthly
Low Income $8,830 / $735
House bound $10,792/ $899
Aid&Attendance $14,685 / $1,223
Veteran with One Dependent
Annual / Monthly
Low Income $17,241 / $1,436
House bound $20,166 / $1,680
Aid&Attendance $26,036 / $2,169
Source for Veteran's Pension Rates.
Source for Surviving Spouse Pension Rates.
Under existing regulations, the VA looks at the value of "liquid assets" like cash, stocks, IRA, 401k, other tax-deferred income, bonds, mutual funds, art, coins, stamps, and collectibles. The Aid and Attendance pension regulations consider whether some or all of the claimant's estate should be used for the claimant's care. The VA considers:



whether the property can be readily converted into cash at no substantial sacrifice;


life expectancy;


number of dependents who meet the definition of "member of the family"


potential rate of depletion, including unusual medical expenses under the principles outlined in 38 CFR §3.272(g) for claimant and dependents.

In addition to assets, the VA looks at monthly income. If unreimbursed medical expenses are equal to your household income, you are entitled to the maximum Aid & Attendance benefit amount listed above. Maximum Annual Pension Rate calculation example. Proposed regulations would require assistance with 2 Activities of Daily Living or a finding that it's unsafe for veteran to be left alone:
Proposed Changes to Aid & Attendance Affect Caregiver Pay
Forbes Blog Post: VA Proposed Rule Is Attack On Veterans and Families
What are the service requirements for Aid & Attendance pension?
You don't need a service connected disability, or service in combat. Here are the 3 service requirements:


Anything "Other than dishonorable discharge"


The veteran served on active duty at least 90 days


At least one day of service during a period of war:
| | |
| --- | --- |
| Period of War | Beginning and Ending Dates of eligible service |
| World War II | December 7, 1941 to Dec. 31, 1946 |
| Korea | June 27, 1950 to January 31, 1955 |
| Vietnam "in country" | February 28,1961 to May 7, 1975 (includes service before Aug 5, 1964) |
| Vietnam Era | August 5, 1964 to May 7, 1975 |
| Gulf War | August 2, 1990 through a date to be set by law or by the President |
If the veteran was honorably discharged and served ninety consecutive days active duty, with at least one day during war time, the veteran and spouse may be eligible. These Aid and Attendance benefits can be combined with Social Security retirement and employment pension income, to make long term care planning possible for the veteran and/or spouse.
Proposed rules for Aid & Attendance Pension


Our only family income is his VA disability compensation and SS retirement pay.
My husband's VA primary care doctor decided that my husband could not longer be at home without 24/7 assistance and refused to refill his prescriptions.
What I feared happened, the VA is saying no to the Independent Living place Mom was moved to. Has this happened to you?

Can my father-in-law get Veterans benefits if he was a World War 2 vet?