Plan for safe and affordable elder care, at home.
At-home care requires support from family members and other trusted people who are willing and able to devote time and attention to the elder's needs. To make home care succeed, plan how you will meet the medical and care needs of the elder. Work around incapacity, and maximize capacity, by re-thinking the way, shape and form of Activities of Daily Living:

Click to read about Medicaid programs that pay for home care in Hampden County.

Governor Signs Supplmental Budget to Eliminate Homecare Waiting Lists
MassHealth Home Care programs are supported by funds allocated by the Massachusetts legislature. Some people who applied for MassHealth applicants were put on waiting lists in September, 2016. To eliminate the homecare services waiting list, the Massachusetts Legislature passed a supplemental budget in late September to increase Home Care funding by $3.78 million. Mass Home Care executive director Al Norman told Statehouse News Service that the extra funds should be enough to put an end to the waiting lists. Statehouse News Service reported on October 6, 2016, that Governor Baker has signed the budget, which pr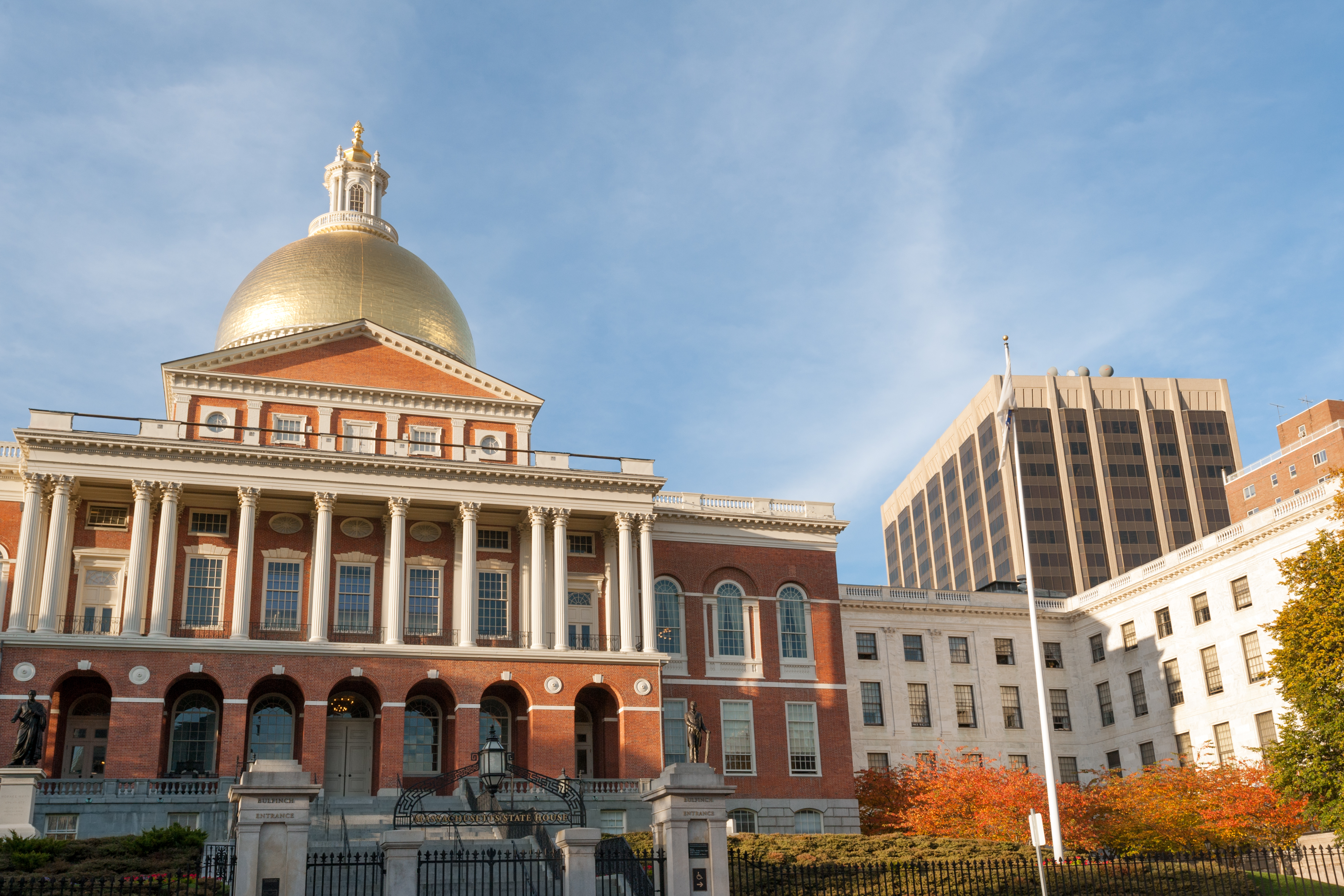 ovides an infusion of funds to MassHealth.
Under MassHealth regulations, how a married couple holds title to their assets is important to a successful application for Home and Communnity based services.
Medicaid regulations have always put limits on the way the spouse of a nursing home resident holds ownership of assets. These regulations are becoming even more relevant to couples who have countable assets worth over $120,900.

Click to read Medicaid Nursing Coverage Numbers for 2017.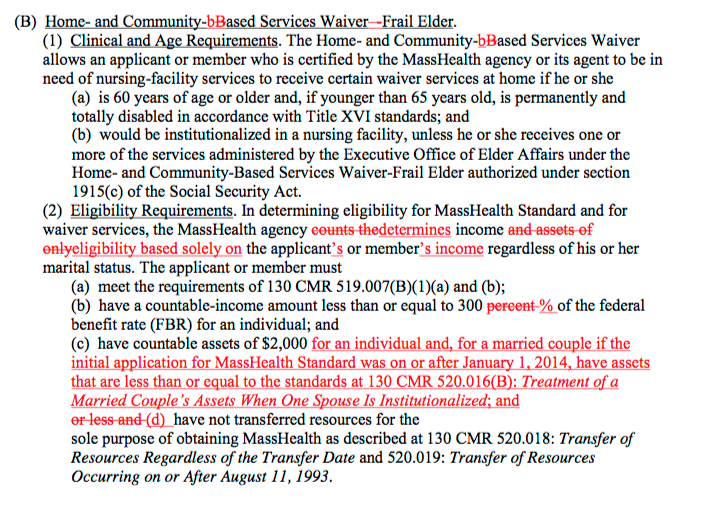 MassHealth is planning to impose these same asset restrictions on the spouse of the person who needs home care. Click to read

Home and Community-based Services Waiver-Frail Elder proposed regulations (scroll down to page 9) and

MassHealth Hearing Notice explaining the regulation change. Financial Eligibility Regulations.
If you are planning an extended commitment to care giving, be sure to look at sources for home care payment and all the effects on your own finances, now and in the future. Without propoer planning, people who provide long-term care could cause damage to their own physical health and even suffer serious financial consequences (including reduced Social Security, pension and retirement income) because of reduced time in the workforce. Time taken away from a career to care for a parent, as well as the expenses of elder care, can multiply a family's financial problems.
I can help you find ways to pay for at-home elder care with Veterans Aid and Attendance, Medicaid, and other resources. A Caregiver Contract is an important planning tool that protects everyone. Call (413) 567-5600 if you would lik me to help you plan.
Drop-In Chefs Help Seniors Stay In Their Own Homes

How can I set up the childcare giver exemption? My mother is 90. Her daughter lives with her and assists her by taking her to the dr. keeping the yard and cleaning. 
If my mom has live in from medicaid does she have to provide food/meals? Or do they bring their own?
Can you be sued by a hired caregiver who gets hurt while taking care of your loved one? A California court case highlights the legal issues at stake for families of older adults.